National  "Network To Freedom"
Listing For burial site of abolitionist
John Van Zandt and funeral decoy
for the Escape of the 28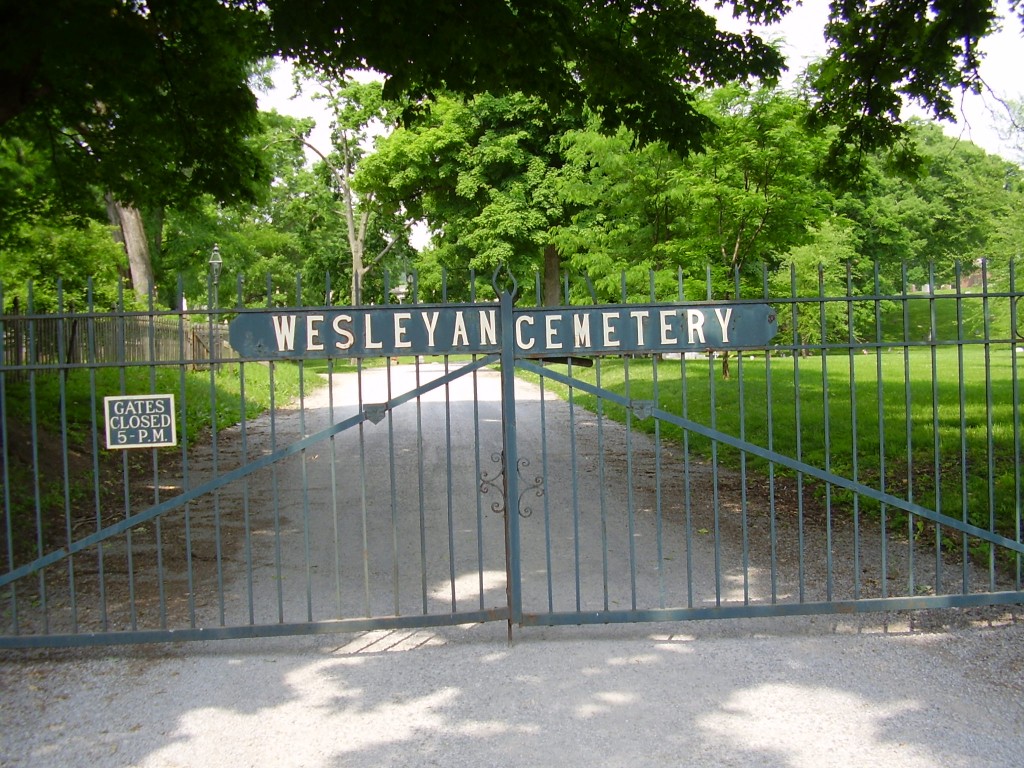 Northside's Wesleyan Cemetery was chartered in 1843 and was the first integrated cemetery in the Cincinnati area.  The abolitionists Zebulon Strong, John Van Zandt and Rev. Henry Hathaway of Covington, Ky. are buried here. Wesleyan was used as the funeral decoy for the famed "Escape of the 28"
John Van Zandt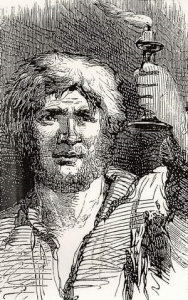 The exploits of John Van Zandt became the model for Harriet Beecher Stowe's character John Von Trump in her book Uncle Tom's Cabin. Van Zandt (1791-1847) was a farmer owning a plantation in Fleming Co., KY and one night after a dream John freed his slaves and moved to Ohio. He married Nancy Runyon, and was ordained as a Methodist minister.  He was one of the first trustees of the Methodist Episcopal Church of Sharonville and his family lived in Glendale by Oak and Skillman Roads. He named his house "Mt. Pierpoint" after Rev. John Pierpoint, an abolitionist from Massachusetts.  John Van Zandt believed that all men were created equal and was a major conductor on the Underground Railroad.  It is believed that he sheltered Eliza Harris, the Eliza of Uncle Tom's Cabin, at his house on her way to Canada. Van Zandt's neighbor and friend, Dr. Ross, would provide medical treatment to those escaping. In 1842, Van Zandt came back from market day and stayed with his friend Mr. Moore near Lane Seminary. When it became dark, he saw a group of eight slaves hiding amongst the trees. He concealed them in his wagon and as he traveled through his own community of Glendale, two men who knew there was a reward for capturing slaves, dressed and pursued his wagon on horseback, catching up with them south of Lebanon. One boy who was leading the team escaped, but the rest were caught including Van Zandt. They were returned to their Kentucky master, Wharton Jones. Van Zandt was imprisoned under the federal 1793 Fugitive Slave Law, by which any runaway slave in any state
could be captured and returned back to the state that he fled from.  Van Zandt was fined $1,200 for the boy that escaped, and a $1,000 fine for harboring slaves and the cost of recapture. This was a huge amount in those days and Van Zandt didn't have the money. Lawyers Salmon P. Chase, and William H. Seward, (later President Lincoln's Secretary of State) defended these types of cases pro bono, and represented Van Zandt to the Supreme Court. Despite Chase's argument that slavery was confined to certain states only,
once a slave comes into a free state he is a free person, the case was lost.  Friends contributed to help pay the fine and his farm was sold to pay the bills. His church excommunicated him. Both he and Jones died in 1847, never seeing the end of the court case.  While he was buried near the barn that sheltered so many at Mt. Pierpoint his remains were later moved to Wesleyan Cemetery and in 1891 a large commemorative marker was placed on his grave by his friends.  On June 20, 2005 a memorial was held by the National Underground Railroad Freedom Center and Van Zandt was reinstated by his Sharonville church.
Rev. Henry Hathaway built his home, "Hathaway Hall," on the banks of the Ohio River in West Covington. Said to have been an important stop on the Underground Railroad, a tunnel connected the house to the Ohio River, where fugitive slaves would be rowed to the Ohio side.
Abolitionist Zebulon Strong from College Hill had two homes on Hamilton Ave. that were stops on the Underground Railroad. He would take slaves, hiding in a ravine, by wagon to the next stop. His most notable home is today's Six Acres Bed and Breakfast. More on this story under Six Acres B&B
Cincinnati's " Escape of the 28"—in 1853, John Fairfield brought a group of 28 slaves across the Ohio River near Lawrenceburg, Indiana and traveled with them to the outskirts of Cincinnati. He left them hidden to go get help. He contacted John Hatfield, (Deacon at the Zion Baptist Church) and, with Hatfield's family and church friends, assisted Levi Coffin in transporting slaves from Cincinnati. The story has Hatfield getting a coach and taking a group of slaves pretending to be free black people ina fake funeral procession, traveling to the Methodist (Wesleyan) Cemetery, an integrated cemetery in Northside/Cumminsville. Instead of going to the cemetery they traveled up to College Hill. Harriet Wilson's letter picks up the time the group stayed in College Hill where one of the women's infant had died. This child was buried somewhere in College Hill probably in the Cary family cemetery. We know from documents that some of this group stayed at Rev Cable's house in College Hill. The group would make their way to Canada and the escape was documented by several known abolitionists at the time. Photo of Rev. Jonathan Cable (right) and Levi Coffin (tophat) with unidentified group.  Read more about this story in the Escape of 28 PDF in this site  
Kathy Dahl, Cincinnati, Janaury, 2104